The ShamWOOHOO!

Video image of "The ShamWOOHOO!"

Episode Number

28

Previous Video

Next Video
It'll have you saying WOOHOO everytime!
Transcript
Edit
Ryan: "Has this ever happened to you?"
"I spilled liquid all over my table!"
"I spilled liquid all over the floor!"
"I spilled liquid in my pants!"
Ryan: "Hi, I'm Ryan Higa, and I'm gonna be showing you a great, new product! It's called the ShamWOOHOO! No, not the Shamwoohoo... it's called the ShamWOOHOO! so say it like that. It's the greatest towel, chamois and rag technology! Don't beileve me? Watch this!"
Ryan: "If you have a spill on
your table, an old rag or towel will just soak it up all so boringly, but thanks to the ShamWOOHOO! now not only will you not soak up the liquid, but you just push it off the table!"
"Still not impressed? If you order now we'll throw out a second ShamWOOHOO! for free!"
"That's right, you're getting two ShamWOOHOO!s for the price of one! That's a $5 value for just $19.99! Order your ShamWOOHOO! and you'll be saying 'WOOHOO!' everytime!"
"WOOHOO! TEEHEE!"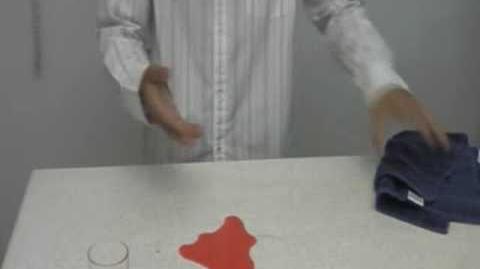 Ad blocker interference detected!
Wikia is a free-to-use site that makes money from advertising. We have a modified experience for viewers using ad blockers

Wikia is not accessible if you've made further modifications. Remove the custom ad blocker rule(s) and the page will load as expected.