"Milking!?" is a video uploaded by nigahiga on January 18, 2013. It depicts Ryan talking about a "new planking" going on called milking. In short, it is about people documenting themselves pouring milk all over their head, according to Higa. It was one of the first videos uploaded in 2013.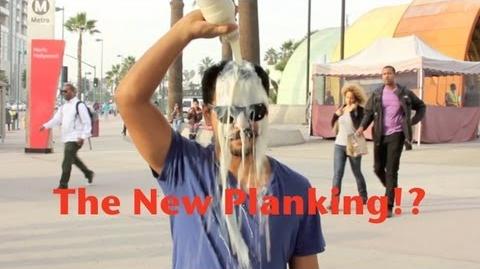 Ad blocker interference detected!
Wikia is a free-to-use site that makes money from advertising. We have a modified experience for viewers using ad blockers

Wikia is not accessible if you've made further modifications. Remove the custom ad blocker rule(s) and the page will load as expected.