How to be Gangster is Nigahiga's third video.
This is the first video that shows TeeHee in the end credits.
In the video, The Ultimate Handshake, it re-uses the "How-to-be-Gangster Handshake."
According to Ryan, this video is the video that gained him a lot of subscribers when he was just starting YouTube.
When teaching the lesson "Swear In Every Sentence" Ryan actually doesn't say the bad words because he didn't know how to edit audio.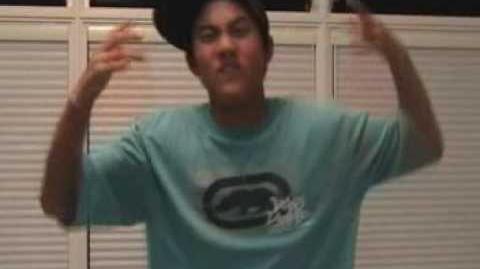 It took an extremely long time for Ryan and Sean to finally master their handshake and the "YEAAHHHH" at the end is supposedly "genuine happiness".
For the "No Loitering" part, according to Ryan, they had to look up how to spell "loitering".
Ad blocker interference detected!
Wikia is a free-to-use site that makes money from advertising. We have a modified experience for viewers using ad blockers

Wikia is not accessible if you've made further modifications. Remove the custom ad blocker rule(s) and the page will load as expected.